Contributors
Help enriching Culture Gate content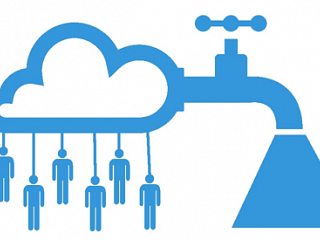 As a participatory platform, Culture Gate urges users to create an account and start uploading cultural information. Each user can contribute a small portion of information and all together we could make Culture Gate a main portal for cultural heritage information.
Contributor is every registered user that uploads cultural content to Culture Gate platform, either if he uses the portal or the smartphone application.
A contributor could upload cultural heritage data, multimedia content, annotations and hypertext, cultural events or artwork created by him (Timelapse videos, 3D representations, virtual tours, cultural events) and participates in forum discussions. A contributor can modify only the content he contributes.
The user has complete ownership over the data he uploads and is responsible for his content. If the uploaded content is offensive then the user will receive a penalty from the moderators or even a deletion from the system administrator. Both application and web interface display the same input fields and prompt user for the same information. The "submit data screen" is user-friendly and accessible to users with disabilities.
A contributor can delete his own content. Contributors can declare their content modifiable or not by a group leader or by all users. A contributor can choose his content to be public and visible to all, or to certain user groups or to no one except him.
When a user contributes a lot of information then he could be appointed Golden Contributor and receive the corresponding honours by the community.
Create an account and start uploading your content